Every day we spend a lot of hours in our home. Especially the women that don't work they have to stay at home all day long. It is normal when sometimes we feel boring and we have nothing to do. We cook, we wash the dishes, we iron and we clean the house…..And then what? What we do if the day has more hours than these that we need to settle our home? We watch TV? And if there is nothing interested to watch? Well, today I will give you some more ideas of what to do when you feel bored in your own home!
1. Organize your kitchen drawers and cupboards.
organize your kitchen
In our daily routine you use to cook and to wash the dishes in the kitchen. Even if you are a perfect housekeeper, there is always the possibility to not take good care of your drawers and your cupboards. Except this, the dust can enter in there very easy even if you clean them very often. Take out the tapers, the glasses, the utensils and anything else, clean the drawers and the cupboards and then put them back in order. At the end of this job you will feel very pleased not only because you spent your time in a useful way but also because you refreshed your kitchen.
2. Put the photos in the album.
photos in album
For sure you are going to have some photos thrown in your drawer that are waiting to be positioned on the album. When you are bored and you are not in the mood to do anything else take the photos and put them on the album. You will spend more time if you put them also in chronological order. This way you will reminisce past and happy moments.
3. Separate the toys for your children.
separate the toys
I suppose that by the passing of the years your children collect a lot of toys that growing they are not willing to play with them. So, it is time to separate them and keep only what your children ask you to keep. Put the rest of the toys in a big sack and find other children that need them and donate them. Throw away the broken toys. For this activity, you can also motivate your children to help you and like this you will have two in one. First you will spend your time and at the same time you will do something creative with your children.
4. Make your lists.
make your lists
All of us need to have a list! Sit down and start writing your shopping list. Look carefully in your cupboards and note the things that are missing from your bathroom, from your kitchen and from your personal care. When you finish this list go on with the list of your economical obligations. Note the expiration deadline of your bills and write down the total amount that you have to pay for all of them. Be sure to feel more organized and less lost for this month.
5. Make a cake.
a wonderful cake
Some people find this very pleasant and some other less. If you belong to the first category search on the internet to find a new recipe for cake, go to buy what you need for its preparation and start making it. At the end, your children will be very excited with this and you will not have to worry for their healthy snack for the next two or three days!
6. Separate your clothes.
separate your clothes
If you have already made the separation of the toys don't worry there are more things to separate. Open your cupboards and find the clothes that you don't wear. Do the same with your children's cupboard and you will discover how much space you have in these places. Put them in a sack and donate them to someone who really needs them. Definitely, you will feel better when you finish it.
7. Take a good care of yourself.
take care of yourself
Some people and especially the women, complain that they have no time for themselves. Well, now is the right moment. You have finished with your housework, your children don't need you anymore for their homework and you have nothing else to do. Go in the bathroom fill the bathtub with hot water, drop some essences insight, light some candles and relax for minimum 20 minutes. When you finish with the bath, take care of your skin smearing on it your favorite body lotion. At the end, take your favorite enamel and paint your nails. Be sure that your body will be very grateful to you after all.
8. Paint your hair.
paint your hair
Because I am a woman too, I know that a visit to the hair salon is a relaxing moment for us. There is no problem if you lose one visit to the salon and paint your hair by yourself. The sense that you do something for yourself is the point. Doesn't matter where and how! So when you are bored go and buy the paint, read carefully the instructions and begin. If you want you can be more organized by calling also your friend and drink a coffee while she could also help you with your hair. Think about it!
9. Talk on the phone.
talk on the phone
It must be a long time since you talked with your friends. Take your agenda and remember which is the person that you haven't heard for a long time! Pick up the phone and call him or her and hope that he or she will answer or else choose to do something else!
10. Make a handicraft.
basket from newspaper
If you search on the internet you will find a lot of handicrafts that you could do, using simple materials like as the newspapers. Did you know that you could make small baskets for every use, using only newspapers and varnish? Useless items seem very useful sometimes!
11. Prepare a romantic dinner.
a romantic dinner for two
Your husband or your wife is still at work and you are bored of waiting him or her? Take a bath, prepare a romantic dinner, choose the best wine from your bar, light some candles and put a slow music on the stereo. Wait for him or her and be ready for a memorable night!
12. Read a book.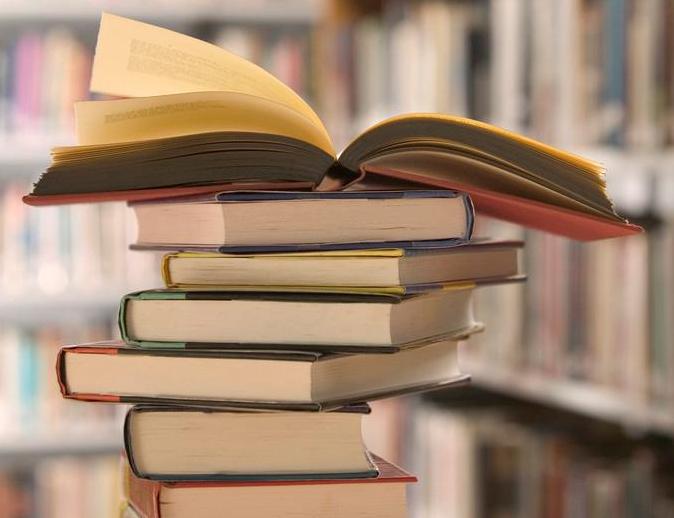 read a book
"The book is the best friend of the people". This is real and you must always have a friend in your home for these moments! Take your favorite book, relax on your sofa and enjoy the silence!